Seawater Electrolyzer "NACLODAR"
Daiso Engineering owns an energy-saving, high-quality seawater electrolyzer named "NACLODAR" (electro-chlorination unit) that uses in-house fabricated electrodes "NEOLORD™".
The seawater electrolyzer "NACLODAR" is used to produce sodium hypochlorite by electrolyzing seawater without using membranes, and chlorine gas is generated in the process. Sodium hypochlorite produced from the process reduces the breeding activities of various creatures and shells inhabiting the seawater and thereby prevents sticking and clogging of these creatures inside seawater intake pipes; in addition, it is also useful to disinfect/sterilize drinking water and wastewater.
Major Features
Low power consumption of the electrolyzers, using Daiso Engineering's advanced anodes, while maintaining its anodic over-potential at a considerably low value,

High-credibility electrolysis technologies developed on the basis of 30 years of experience, and

Total package services, from supply of the electrolyzers to their maintenance, provided under Daiso Engineering's single point of responsibility.
Basic Process (Outline of Recycle Process)
Seawater, after preliminary storage in a dehydrogenation tank, is sent to the electrolyzers, and then the produced sodium hypochlorite is injected into the seawater intake area, with part of it being returned to the tank.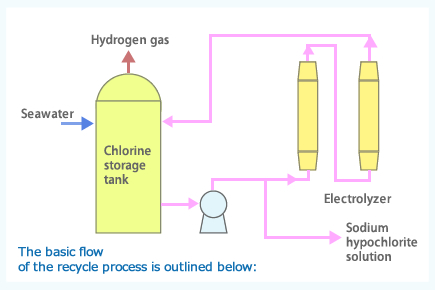 Products
HS-A Type: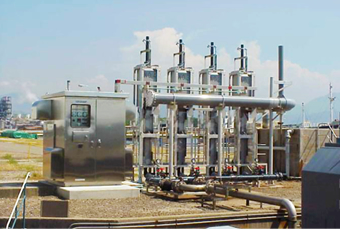 Flanges are used for installing an electrode and a power connecting point, which makes it easy to remove the electrode and maintain the system. This type is suitable for a small electrolyzer with a chlorine-generating volume of less than 5 kg/h.
HS-B Type: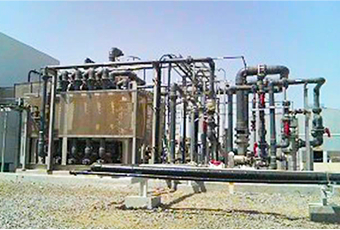 No projecting materials are present inside the electrolyzer; this leads to less Ca–Mg adhesion inside the cells. In addition, the structure is simple and enables the installation at a limited investment cost. Furthermore, it is possible to replace this type of electrolyzer by another one from a different supplier at a relatively low cost.
HS-H Type: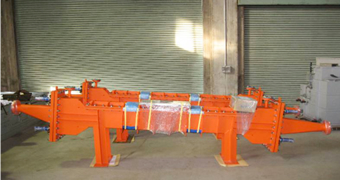 This is a tilted horizontal-type electrolyzer containing less hold-up gas. The electrodes can be disassembled from the electrolyzer and replaced by new ones at the operation site. Flanges are used for connection to the power point, which reduces the leakage of the electrolyte during operations. This type is suitable even for a large electrolyzer with a chlorine-generating volume of 10–100 kg/h.
HS-V Type: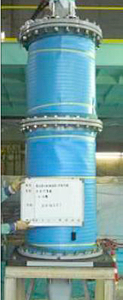 This is a vertical-type electrolyzer with an excellent out-gassing characteristic. The electrolyzer has a cylindrical body and flanges at its power connection point, which reduces the leakage of the electrolyte. The electrolyzer, owing to its characteristic feature, is suitable for installation in a limited space even for a large capacity requirement.
Maintenance Services
Maintenance services are available for various types of electrolyzers, including those engineered and supplied by other companies. Daiso Engineering is a professional manufacturer of electrodes, which enables it to offer such services.
Moreover, Daiso Engineering is a well-experienced plant engineering company, and its mother company is a chemical medication supplier. Therefore, Daiso Engineering can provide excellent maintenance services not only for the electrolyzers, but also for the entire system.
All necessary maintenance services related to the electrolyzers are provided by Daiso Engineering, such as manufacture/replacement of custom-made electrodes, acid cleaning, manufacture/replacement of consumables used in the operation, for example, gaskets and spacers, manufacture/replacement of busbars and power supply parts, and repair of cell lining.
Daiso Engineering has considerable experience in such maintenance services, even for major power companies in Japan.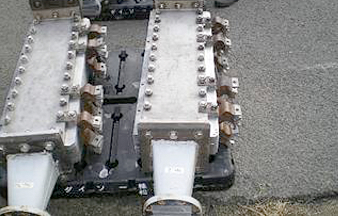 HS-B Type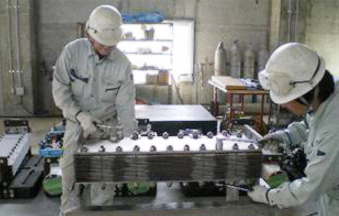 HS-B Type
HS-H Type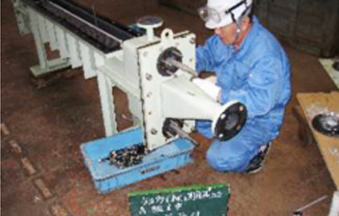 HS-H Type